As your local water utility provider, we strive to keep you continually updated on all matters related to your water service. If you do not find the information you need, please contact our office and we will gladly assist you!
Elm Creek Water Supply Corporation, PWS #1550026, is rescinding the Boil Water Alert that was issued on Friday, February 2, 2018, for its customers in the affected areas of: F.M. 107 Eddy...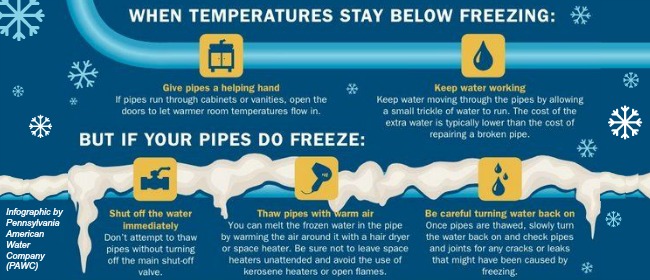 When temperatures are consistently at or below freezing
If you have pipes that are vulnerable to freezing, allow a small trickle of water to run overnight to keep pipes from freezing. The...
Our water supplier, Bluebonnet Water Supply, is increasing the rate we pay by 20¢ per thousand gallons. Unfortunately, it is necessary for us to pass this increase on to our customers to continue...